TRENDING:
'I was the FIRST AFRICAN Journalist to officially cover Grammy Awards in AMERICA'-Moji Danisa-Dawodu, foremost Nigeria's reigning Queen of Journalism
…'My Encounter with Odumegwu Ojukwu showcased the Height of my Celebrity Journalism in Nigeria
* 'I had near misses with DEATH for being an Investigative Journalist'
* 'I can NEVER forget our Experience in the hands of Nigeria's Secret Police, DSS'
* 'I would have been an ACTOR if I have not being a Journalist'
* 'Publishers owing salaries of employees bring down Standard of Journalism'
* 'Nostalgic Moments with May Ellen-Ezekiel'
* 'Nigerian Union of Journalists step up Plans to weed-out FAKE JOURNALISTS'
MOJI DANISA-DAWODU is a famous Nigerian female journalist who hit national limelight many years ago when she became the Editor of Climax magazine and City News, now rested. This Executive Editor of Paparazzi, a frontline tabloid is a cerebral media practitioner so endowed in facts and figures in her reportage. In this exclusive interview, she takes sharp reaction to her 'Near-death misses with Nigeria's Secret Police, her editorial experience, Historic Grammy Award coverage in United States, Problems facing Nigeria female journalists, solutions to Media owners owing of salaries and other issue'. Reports GEORGE ELIJAH OTUMU/FOREIGN BUREAU CHIEF, UNITED STATES OF AMERICA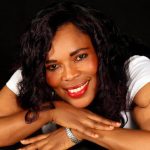 Q: How will you describe the impact of women in Nigerian journalism?
A: From the beginning of Journalism practice in Nigeria, women have been very active. Admittedly, women were kind of restricted to fashion pages, columns like agony aunt and women's pages which had huge impact since the female population keyed into them going by the statistics of women to men in Nigeria. The ratio of men to women is very high.
Take for instance, when newspapers as Punch and Vanguard newspapers began, women played equal and prominent roles as much as their male counterparts. We had such women as Doyin Omolulu, May Ellen Ezekiel and a whole lot more who were very popular columnists and crack reporters way back them. That was when women became very active both in print and electronic. It is true that women in electronic media made an earlier entry into journalism. And they were famously celebrated at the time. Today we have women as Publishers, Managing Directors, editors, reporters, desk editors, news editors, beat heads and so on.
Q: What challenges do you think women are facing in being able to report good stories without fear or favor?
A: In terms of ethics and discipline to work, I believe the Nigerian female journalists are not different from her male counterparts. The only snag is that marriage and children slow some of these prolific women writers. Female Nigerian journalists should take into consideration the two factors by ensuring they stop taking huge risks when they get to that point. A good journalist must socialize, married women are not an exception in this part of the world. Female journalists are not culturally expected to be seen in some places in Nigeria. Imagine your in-law or husband's friends meeting you up in a drinking bar (Burukutu) joint for example…but if that is where the story takes a male married or not, eyebrows will not be raised.
Q: Which ways do you think women can accomplish quality Investigative news report?
A: It's the same standard and practice all over the world. Get into the story, blend into it and get credible source even if you have to swim the high sea.
Q: Can you take us through some of your evergreen achievements in the media industry?
A: They are quite numerous. I would say the height of my career was at Climax Magazine and City News. We had lots of scoops: we sold and outsold our competition. However, if I can dig into my memory, I would say my stories on Abbah and Folawiyo, Bianca and Ojukwu were by far the most controversial. I remembered that after I left Climax Magazine and moved to Whispers Magazine. The publisher of Whispers wanted Ojukwu at the launch of the magazine. When Ojukwu asked who the editor was and he was told it was Moji Danisa, he had reservations.
I was chauffeured to Ojukwu's house at about 1am. I sat with him and we had a very cordial discussion after which my publisher promised him I would apologize. I went back to my office and put in a resignation immediately. Ojukwu had sued my erstwhile magazine and myself and the case was still in court. Well, my publisher rejected my resignation, even when I was Editor in Chief.
My adorable Editor and good  friend, Ekerete Udoh was asked to talk to me. We argued for a while and at about 4am, Ekerete wrote something which seemed like an apology and I copied it. I was quite tired of the whole exercise. We were so busy. We had a magazine to launch the next day. I went home fagged out of my senses because at the point we had not slept for three days prior producing our first edition. Well, I was a bit late to the event but as I drove in, I knew something was amiss. When I alighted I was told Ojukwu rejected my letter and sent it back with a footnote I must add.
I resisted. But my friend who was with me said, okay, just write it, I will photocopy and laminate it to prove you wrote it under duress. I did just that and till date, I have Ojukwu's handwriting in my purse and souvenir. (laughs) Well, Ojukwu came not quite ten minutes after that dressed in his resplendent kingly attire. He looked into my eyes and told the audience after a speech on journalism that he had settled the matter with the Editor. Ojukwu went ahead to headline our news and handed over to us the best kind of publicity. He launched the magazine with 1 (one) Kobo. It was the height of my celebrity journalism. I was on every major news channel that particular day.
The second one which saw me on network news again wasn't so palatable. It was a story we did on the murder of George Idah in Benin City. We left Lagos 8pm for Benin the day the news broke during a rainy stormy weather. It was a huge risk we undertook, that eventually paid off. We thoroughly did our investigations and published. To cut the long story short, Chief Gabriel Igbinedion went on air on Nigeria Television Authority, NTA to ask what he did to me. I replied that I stood by my story. After that I had I rode regularly on Bullion Vans to and from work. It is relevant to explain that before that story of Idah was published, we also published the list of fraudsters as in 419ners in Nigeria. A certain ex-senator had also gone on network news to call me names. So we had to be very careful.
My days at Africa Independent Television, AIT, however were quite quiet. I was making babies and lying low but I remembered been the first African journalist to officially cover the Grammy Awards at the Staple Center, Los Angeles. Television for me was a breeze.
Q: What led you to form Paparazzi News which is blazing the trail?
A: Paparazzi is Nigeria's first political tabloid. I love tabloid publication because you can play with space and you connect with the reader in simple prose. Readers too connect with you because you have so much information in simple language and your price tag is affordable. When I decided to go into publishing, be my own person, I knew I couldn't do anything else but to expose the dirty linen of our politicians who were having a free reign stealing and looting the nation. I knew it was risky but we did just that and within few weeks, Paparazzi was the tabloid to beat. We are still hanging there despite the economic recession.
Q: What factor inspire news gathering in you?
A: Facts and truth are our guiding inspiration.
Q: In this age of Online journalism, how do you ensure quacks and riffraff can be controlled in ensuring TRUE news not FAKE news as being reported on Nigeria?
A: I think the Nigerian Union of Journalism, NUJ has something being compiled at the moment which is a compendium of journalists in Nigeria. I think when that is done, people will know who to deal with and quacks will have no choice but to legitimize by going to existing colleges of journalism to learn the professional art of journalism. We have one NUJ office in Lagos and another one in Abuja.
Q: Do you think Nigerian Union of Journalists (NUJ), Nigerian Guild of Editors (NGE) and Nigerian Internet Association have roles to play on this issues?
A: The NUJ should go beyond the Compendium, as good as the initiative is, and press for more regulation. I think it is the job of the NUJ.
Q: Has there been anytime your life had been threatened for doing your job as a journalist?
A: Many, many times. In recent times, while publishing Paparazzi, we had to move into hotels because we were getting hate mails and threats. We were actually trailed one night but God took control. I had many near misses with death.
Q: Have you had any run-in with the authorities
A: Yes, several times but the one which took the ace was our time with Nigeria's Secret Police, who are incidentally officials of Department of State Security Service, DSS.
Q: If you have not been a journalist, what other profession will you have chosen?
A:I love a racy life. I don't like to be tied down to or by anything. I probably would have been in advertising or acting. I did do a little bit of Nollywood though.
Q: What is your take on the issue of some media employers owing their employees salaries, yet they give them deadline to file in their stories?
A: The issue of salaries being owed is one of the reasons standards are dropping. There's no will to work and journalists easily get compromised. Media is at the end of many budget lists especially in recession. If media buyers aren't paying, employers can't pay. It's a very dicey situation. I pray we get it right someday. Just when we were happy, digitization had come to break media monopoly, while government changed hands and that seems like history now. Employers also must realize that when there is an investment, it is not for them to build houses and buy SUVs with the belief that journalists are cheap. It is the belief in many places that anybody who can write his name could be addressed as a journalist. Again, it comes down to policies and regulation. If there is a regulatory body which can shut down employers of labour who don't pay, then the practice of journalism would be saner.
Q: Can you reminisce your first encounter with late May Helen Ezekiel, MEE, a firebrand journalist?
A: May Ellen Ezekiel was a lady we all admired in journalism school for her brilliant writing but I knew right from school that I did not like what I called 'silk and taffeta' style yet I had huge respects for her. I met her first at the Newswatch Oregun office where I had gone with a proposal for a series on African First Ladies. I can't quite remember which of the trio called her into his office, where I was, to discuss the proposal. Well, it didn't take off but we met many times after I became a popular editor myself. May her great soul rest in peace.
Q: What lessons did you learn from MEE which is today still making you outstanding in journalism?
A: I remain my own person, brand and identity.
Q: Do you think women in Nigeria are being empowered in President Muhammadu Buhari's government?
A: I don't know if anybody is being empowered by this government.
Q: What is your take on the corruption war of the present administration?
President Buhari is engaging on One sided anti graft war…and too many criminals on the other side fighting the criminals they were once in the same gang. Beelzebub cannot cast out Beelzebub.
Q: How can the Girl-child be properly educated in Nigeria?
A: Enlightenment. We are getting there.
Q: Finally, why were you called decades ago the 'Queen of Junk Journalism'?
A: It's a very long story but to cut it short, some of us fresh out of school were tired of the old way, we came out with a new format which is today called , soft sell journalism. I, in particular was quite fed up with the pampering of the rotten rich and famous in the society. These elites were quite morally and otherwise corrupt so they became my first constituency. When I began to step on these big toes, they became very jittery and ran to the mainstream journalists that also felt threatened because we were outselling all of them. When the Abbah and Folawiyo story broke, it was a story of their hidden romance then, a certain editor in the Guardian newspaper wrote an opinion calling the new style, Junk. Mike Awoyinfa was editing the Concord newspaper at that time, he sent reporters to interview me and I said, if junk is the truth, junk it is. He cast the headline, 'All Hail the Queen of Junk" and it stuck. It is interesting to note that every newspaper/magazine has since migrated to that form of journalism. Today I am called, the Queen of the Tabloids. Great. Some even say, the Queen of Journalism. I wear all crowns with grace. We affected and impacted on society, that's all that matters to me, really.