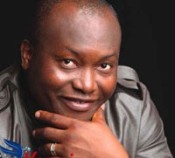 FUEL SUBSIDY BROUHAHA LATEST: True Story on Capital Oil's Boss Trial…Cosmos Maduka, Cosharis MD behind it IN saner republics, politics ought to be played without a single bitterness. Contrary is this assertion in Nigeria as politics is being played daily with 'venom'
against whoever has a score to settle with the other person, mostly among high-profile Nigerians
(elites) albeit 'behind-the-door' by ensuring that person suffers, get humliated, frustrated, imprisoned and if possible jailed, so that his assets are forfeited to the government.
True Story of Capital Oil's Boss Trial & Coscharis MD Manipulation
Investigation by Naija Standard in Lagos and Abuja confirmed that Cosmos Maduka,
Managing Director/Chief Executive Officer of Coscharis is allegedly behind the
on-going 'political trial' of Patrick Ifeanyi Ubah, boss of Capital Oil and Gas
Industries Limited. Few months to the fuel subsidy outrage in Nigeria, Maduka
had allegedly made it known openly to Ubah on few occassions that the success rate
of Capital Oil by way of acceptability in the country and enviable height in the downstream
sector is becoming alarming. This, Ubah shrugged aside and told him it was God's hand
that was at the helm of affairs in his company.
For a while Maduka avoided Ubah, but later got back to him and picked a quarrel
for no just reason; even though the embattled owner of Capital Oil had repeatedly
asked Coscharis boss what the problem was, the latter was not willing to talk.
It was learnt that even before Ubah was detained at the Special Fraud Unit,
The Nigeria Police, Milverton Road, Ikoyi, Lagos, upon his visit with his
lawyers and five of his top staffers (on Tuesday, October 9, 2012), Maduka
had allegedly boasted that he must keep him in detention for 14 days! Which
of course has now come to pass and shows that this whole thing was
pre-planned.
The Aigboje Aig-Imoukhuede Connection
Unknown to Ubah, Maduka, a childhood friend of Aigboje Aig-Imoukhuede, the
Group Managing Director (GMD) of Access Bank Plc and also the chairman
of the Presidential Committee on Verification and Reconciliation of Fuel
Subsidy Payments was constantly being told to do all he could to allegedly
nail Ubah at all cost and bring both his name and firm to opporibrium.
After so much pressure, the bespectacled GMD capitulated and drew up
a well laid-out plans to trap Ubah. This was how Ubah's name immediately
came up on those to be investigated for 'fuel subsidy scandal,' with
a hurried, fictitious file put in place.
Final Plans to Strip him of his Assets
Further investigation by Naija Standard showed that their next line of action
is to strip him of his assets. As a matter of fact, we were told that the fate
of Dr. Erastus Akingbola, the former MD of the defunct Intercontinental Bank
awaits him. Sources told our reporters that "They have their eyes on Ubah's vast
assets, especially his massive depot, which is the third largest in the country
and will stop at nothing to have it."
Why Ubah alone was arrested
One of our source said: "Let's face facts, why is it only Ubah that
was arrested? Where are the other top players in the industry also mentioned in
the matter? The story flying up and down now is that former Lagos governor,
Asiwaju Bola Ahmed Tinubu is silently fighting for Mr. Wale Tinubu of Oando,
while billionaire businessman, Alhaji Aliko Dangote has thrown his weight behind
Alhaji Sayyu Dantata. Ubah was detained and humiliated because he
has no one to fight for him – and that is not fair".
Summing it all up as intimidation, another source added that the gang up is
to intimidate Ubah and strip him of all his assets and nothing more. His words:
"The people after him should not forget that even if nobody fights
for him now, God will surely fight for him. All they have been doing to
that young man is to heap lies upon lies on him. The Federal Government of
Nigeria contracted Ernst & Young, an international agency to conduct the
verification exercise. They should allow the agency publish their findings
instead of coming up with cooked up stories. Nigerians are not fooled. They
know the truth and will continue to pray for Ubah. In spite of being only
41, he has touched a lot of lives. And all those whose lives he has touched
with his generosity will continue to pray for him – whether the enemies
like it or not". Ubah, meanwhile, was released on Friday, October 19, 2012.