HOUSEHOLD ENEMY:
Former President's Daughter Shot Four Times by Husband….Dies on the way to Hospital
*Deceased families, Mozambican communities mourn
* "A man's enemies are members of his household"-Matt 10: 36
BY QUINNIE JAMES/CORRESPONDENT, MOZAMBICAN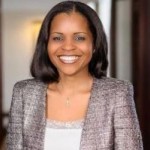 THE people of Mozambican republic are certainly sad presently. They are bewildered and surprised by the manner and the deliberate circumstances in which Zofimo Muiuane, a hyperactive and restless husband of Valentina Guebuza, the influential businesswoman daughter of former Mozambican President Armando Guebuza, was shot four times on the chest, killed by her husband in their apartment in a wealthy neighbourhood of the capital. Sources close to the family explained that the deceased had irreconcilable difference and argument over domestic violence.
This position was confirmed by Mozambican police said on Thursday saying Ms Guebuza was shot with a pistol at home on Wednesday night. Zofimo is being held for suspected involvement in the alleged murder.
Police spokesman Inacio Dina told journalists: "The first indications we have is that this was an authentic case of domestic violence which ended, sadly, in the death of the citizen Valentina Guebuza."
Our reporter discovered that the late outspoken woman had pleaded with her husband to spare her life when he brought out the pistol, but Zofimo declined, only to watch his wife dead after pumping bullets into her chest.
"All Mozambicans are mourning. Valentina Guebuza was one of Africa's highly respected women. The question people are asking are:why will a man whom the wife had been helping all the years since they got married snuffed life out of the harmless breadwinner's wife?"
Meanwhile, ex- Mozambican President Guebuza and members of his immediate family have presently wearing long faces, looking extremely forlorn since the unexpected news hit him. He is currently being attended to by professional medical doctors as a result of the shock of his daughter's cold murder.
Guebuza, a member of the ruling Frelimo party's Central Committee and ranked as one of Africa's most powerful women, was rushed to hospital after being shot four times but died en route, police spokesman Orlando Mudumane said.
Her husband, Zofimo Muiuane, had confessed to the murder, saying the couple had of late been living a tumultuous relationship.
A prominent South Africa-trained civil engineer, Guebuza held prominent positions in the telecommunications and banking sectors and led several family businesses.
Among these was Focus 21, a family investment firm with interests in fisheries, transportation, mining, real estate, media and the port in Beira, Mozambique's second city.
Her father, Armando, stepped down in 2015 after 10 years as president in which his commercial interests earned him the nickname Gue-Business. He remains one of Mozambique's most powerful figures.