2015 GUBER ELECTION: BATTLE OF TITANS IN DELTA STATE!
PDP Rejects Delta Ex-Speaker…Onwusanya, Giwa-Amu, Okpuno, Others back Olejeme, Chairman NSTF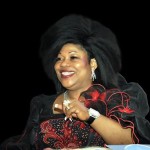 BARELY 24 hours ago in Delta State, South-South Nigeria, the largest political party in Nigeria, Peoples Democratic Party, Delta State chapter have rejected the choice of the former Speaker, Delta State House of Assembly, Engineer Victor Ochei as the party's flag bearer for 2015 Gubernatorial elections.
Prominent Delta State indigenes on Wednesday canvassed support for the governorship ambition of the chairman of Nigeria Social Insurance Trust Fund, Dr. Ngozi Olejeme. These natives, mostly politicians also distanced themselves from the gubernatorial ambition of the former speaker of the Delta State House of Assembly, Ochei.
Those who joined the Olejeme for Governorship train are the new Speaker of the Delta State House of Assembly, Hon. Peter Onwusanya, chairman, ULO Construction Company, Chief Uche Okpuno, former commissioner for women affairs, Chief Theodora Giwa- Amu, Chief Edwin Uzor and Leaders of the Peoples Democratic Party (PDP) in Oshimili South Local Government Area. For the records, they listed Olejeme's achievements and leadership style as reasons for endorsing her.
Chairman of PDP, Oshimili South Local Government Area, Evangelist Ebielim Muaduemezie set the pace for the endorsement when Dr. Olejeme and her entourage paid courtesy visit to party leaders and top government functionaries in the state.
Maduemezie, who distanced the party from the ambition of Ochei, denied receiving a car gift from the former speaker. His words: "Oshimili South PDP will never support Engineer Victor Ochei. Olejeme is our daughter. She has all it takes to be governor of Delta State. She will transform Delta State. Her ambition is our project. We will never disappoint her."
He also described her as a listening leader who has the interest of the people at heart. He said: "Don't be cajoled by political jobbers, especially those printing posters. They are merely looking for political positions. We are solidly behind you. You will be in Government House in 2015".
Onwusanya promised to support Olejeme's ambition. He explains that "Information about you has really touched my heart. It is a great opportunity to be seated with you. I must thank you for your compassionate spirit and the employment and government patronages you provided to Deltans, particularly the people of Oshimili South Local Government Area. You are eminently qualified to vie for any post in the country. This is not a political statement keep the flag flying. You will be there. You will finish the race strong. God will give you the strength and enablement".
Olejeme, apparently pleased by the support of Oshimili South political leaders, urged Deltans, particularly Anioma people to stand by her. He noted that Olejeme is the right candidate to Delta State Government House in Asaba. He noted: "Don't bother to look for another candidate. I will be governor in 2015. I am the chosen one for Delta State" he told party faithful.
Olejeme appealed to Hon. Ndidi Elumelu, Senator Ifeanyi Okowa, Elder Godswill Orubebe and others not to waste their time and energies. Olejeme, a firm believer in destiny said "God has pronounced me as governor of Delta State".
In another development, Barrister Paul Uwechue has extolled the leadership qualities of Olejeme. He also commended her for contributing to the progress of the country. Olejeme was in Ogwashi-Uku to commiserate with the family of Late Ambassador Ralph Uwechue."This is a loss that cannot be replaced.   May his gentle soul rest in perfect peace" Olejeme said.