AMERICAN EXPRESS Company introduces CREDIT CARDS Fully into NIGERIA…Removes Africa's most populous black nation from its blacklist
* Recognizes honest Nigerians angling for its services
*Unified Payments will now offer American Express Card in all Nigerian transactions
*'Nigeria is an important destination for our Card members and this is the latest step in extending the AXP footprint across Africa'– Catherine Malec, Vice President of Bank Partnerships in Africa for American Express
*'When they pick some of your transactions, the IP address originates from Nigeria. Now that has been cleared and there are other good people in this country that want to use the American Express card. There are travelers from the world that are coming into our economy'– Chief John Adebanjo, UP, Chairman, American Express and Global Business Travel Nigeria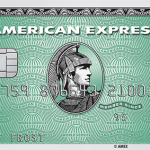 BY GEORGE ELIJAH OTUMU/AMERICAN FOREIGN BUREAU CHIEF
AS NIGERIA'S 2019 ELECTION APPROACHES, business transactions in the Africa's most populous black nation seems to have accepted the entry of AMERICAN Express Credit Cards into the country, thereby gradually turning the nation into a cashless society. To make this progressive step a reality, Nigeria has been removed from the blacklist of AMERICAN Express, which made the credit cards readily available to Nigerian market.
AMERICAN Express said it decided to remove Nigeria from its blacklist and return its card services to Nigeria in recognition of the huge number of honest Nigerians angling for its services. However, Unified Payments (UP) will now offer American Express card acceptance to merchants in Nigeria. American Express introduced the first plastic credit cards and accounts for about 22 percent of card processing market in the United States.
Confirming this development to Financial Vanguard on the sidelines of the launching of the American Express card services by UP, Chairman, American Express and Global Business Travel Nigeria, Chief John Adebanjo, explained: "The blacklisting of the country is something that has been on for a very long time because of the activities of some of the bad elements in our society. "When they pick some of these transactions, the IP address originates from here. Now that has been cleared and there are other good people in this country that want to use the American Express card. There are travelers from the world that are coming into our economy. Now that that has been taking care of, they have no choice than to remove us from the list."
On how AMERICAN Express partnered UP, Adebanjo said: "If you want to introduce local and international cards into the system, the first step is to get acquirers that can accept the cards when you finally introduce them, now that we have gotten UP as the acquirer, the step is that in a couple of months, you will start see the cards been issued. This is actually an important phase for us, and the next phase is to issue the cards."
During this occasion, Agada Apochi, Managing Director/Chief Executive, UP reveals: "In demonstration of UP's cross-enterprise alliances and capabilities, it will be the first entity in Nigeria to enable merchants to accept American Express Cards as means of payment for goods and services at merchants locations in Nigeria.
UP will accept American Express Cards across its networks. Under the terms of the agreement, UP will be directly responsible for recruiting new merchants to accept American Express Cards, and managing the ongoing relationships. UP is delighted to contribute to the ease of doing business in Nigeria by enabling merchants to grow their businesses by accepting American Express. "Catherine Malec, Vice President of Bank Partnerships in Africa for American Express, said, "We are pleased to launch our first Nigerian acquiring partnership with UP and look forward to working with UP to help merchants grow their businesses. Nigeria is an important destination for our Card members and this is the latest step in extending the AXP footprint across Africa."