FUGITIVE from JUSTICE Captured:
America's former Deputy Secretary, SAM BRINTON arrested in Maryland home for STEALING African Fashion designer's outfit
…'My clothing, made for annual fashion show in Tanzania was stolen at Ronald Reagan Airport', claim Tanzania Fashion Designer, Asya Khamsin
*Fired earlier from government official duty after been caught in luggage thefts in Minnesota and Las Vegas cases
*Embatted ex-nuclear official  currently held without bond on pending charges of grand larceny
*"My client, Asya Khamsin, a highly respected fashion designer from Tanzania filed a police report for her missing clothing. She provided information on the clothing that was searched for at Brinton's residence this week. He was busted from his hideout"-Peter Hansen, Khamzin's lawyer
*BY  GEORGE ELIJAH OTUMU/AMERICA Senior Investigative Editor
HE WAS DEPUTY SECRETARY for Spent Fuel and Waste Disposition. He was fired for incompetence. His name is SAM BRINTON. He is now facing a grand larceny charge arising from stealing African  fashion designer's clothing at Ronald Reagan Airport, according to the alleged victim's lawyer. Brinton was busted from his holed-up hideout in his Maryland home this week by security operatives. The disgraced ex-nuclear official is now facing a grand larceny charge stemming from the theft of an African's designer's clothing and may languish in jail for up to a month before being extradited to Washington D.C.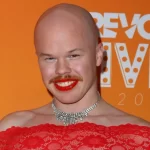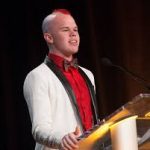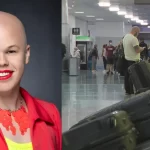 In February, Tanzanian fashion designer Aya Khamsin shared images of Brinton wearing clothing she had made which she had reported stolen from Reagan National Airport five years ago.
Khamzin's lawyer, Peter Hansen, confirmed to The Post Thursday his client "provided information on the clothing that was searched for" at Brinton's residence this week.
MIT grad Brinton-who is nonbinary and uses they/them pronouns was arrested as a 'fugitive from justice' at heir Rockville, Maryland home on Wednesday, and is currently being held without bond on pending charges of grand larceny.
"(Khamsin) contacted authorities…she did file a report," Hansen explained.
He stated the investigation into Khamsin's stolen items has been ongoing throughout the spring, and confirmed the award-winning designer recently "provided images of (Brinton) in the (her) designs and pictures of those designs on models or on Asya Khamsin herself to show they were the same articles."
In an interview with The Post in February, Khamsin recalled being "confused" about how Brinton came to own the brightly-colored one-of-a-kind frocks she had designed for her annual fashion show in Tanzania.
She had brought the clothes to Washington D.C. to show them at another event when her luggage disappeared from the travel hub almost five years ago, leaving her unable to partake in the fashion show. Khamsin- who splits her time between Tanzania and Houston-also said she had initially reported the theft to the FBI.
Metropolitan Washington Airports Authority Police (MWAA) also said they first became aware of the "allegations of stolen property" in February 2023, when Khamsin's missing clothes first came to the public's attention.
Brinton, 35, served as the Biden administration's deputy assistant secretary for spent fuel and waste disposition from June through Dec. 2022, when they were axed after being caught red-handed in a pair of brazen luggage thefts in Minnesota and Las Vegas-cases which have since been resolved.
Brinton was arrested by Montgomery County Police Department working in conjunction with MWAA Police and is currently being held at the Montgomery County Central Processing Unit to await an extradition hearing on June 14, a spokesperson for MWAA told The Post Thursday.
Brinton's mother, Peggy Jo, told The Post she didn't know her child had recently been arrested. She declined to comment further.
It is unclear if the Montgomery County facility has accommodations for non-binary inmates, or if Brinton will have to reside in the male section for 26 days until the extradition. Additionally, Brinton could be released earlier if they hire an attorney and file a successful bail motion.
n exchange for the plea deal, Brinton was ordered to pay $3,670.74 in restitution and given a 180-day suspended jail sentence.
Days later, they also agreed to undergo a mental health evaluation as part of an adult diversion program at a hearing stemming from similar charges related to a theft at Minneapolis-St. Paul International Airport in September 2022.
CERTAINLY, Good journalism costs a lot of money. Without doubt, only good journalism can ensure the possibility of a good society, an accountable democracy, and a transparent government. We are ready to hold every corrupt government accountable to the citizens. To continually enjoy free access to the best investigative journalism in Nigeria, we are requesting of you to consider making a modest support to this noble endeavor."
By contributing to NAIJA STANDARD NEWSPAPER, you are helping to sustain a journalism of relevance and ensuring it remains free and available to all without fear or favor.
Your donation is voluntary — please decide how much and how often you want to give. For offline donation, email: letters@nigeriastandardnewspaper.com or call +2348037128048 (Nigeria) or +16825834890 (United States of America)
[pff-paystack id=