INSPIRING:
British Born Daughter of a NIGERIAN Orthopedic Surgeon, HELEN GRANT is FIRST BLACK Woman Elected UK Conservative Member of Parliament
…Served as MP for Maidstone and The Weald since 2010 when she succeeded Ann Widdecombe
*Worked as Parliamentary Under-Secretary of State for Women and Equalities (from 2012 to 2015) and Parliamentary Under-Secretary of State for Justice (2012 to 2013)
*Performed as Britain's Minister for Sport and Tourism in 2013, a post she held till after the 2015 general election
*Studied law at the University of Hull
*REGRETS: "I was the Victim of Racist Bullying at school"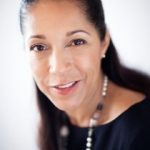 BY KANMI AKANDE/CORRESPONDENT, UNITED KINGDOM
HER NAME IS HELEN GRANT, beautiful, hardworking woman born in Willesden, north London to an English mother and a Nigerian Orthopedic surgeon. This woman who studied law at the University of Hull, United Kingdom never lose focus of her dream to become a respected politician, famous in most homes in United Kingdom.
Grant, a-56 year old Nigerian-British whose birthday comes 28th September yearly is a British Conservative Party politician, who served as the Member of Parliament (MP) for Maidstone and The Weald since 2010, when she succeeded Ann Widdecombe.
For the records, Grant remains the first black woman to be elected as a Conservative MP, having also been the first black woman to be selected as a candidate to stand for a Conservative-held parliamentary seat. She first served in government as jointly Parliamentary Under-Secretary of State for Women and Equalities (from 2012 to 2015) and Parliamentary Under-Secretary of State for Justice (2012 to 2013). She also became Minister for Sport and Tourism in 2013, a post she held until after the 2015 general election.
Sadly, Grant grew up in a single parent family after her parents separated and her father emigrated to the United States. She was raised in Carlisle where she lived on the city's Raffles council estate with her mother, grandmother and great-grandmother. It would be recalled that in a 2008 interview with the Daily Mail she revealed she was the victim of racist bullying at school. Also, in a 2010 interview she spoke fondly of her childhood, and the house in which she grew up: "I had happy memories in that house and it gave me a good start in life. There was deprivation around, there was certainly need, there was some domestic violence and there were some fights. But my memory of the square where we lived is that there was pride in people."
At school she was captain of the school tennis and hockey teams, and represented Cumbria in hockey, tennis, athletics, and cross-country. She was also an under-16 judo champion for the north of England and southern Scotland. She studied law at the University of Hull, after which she planned to take specialist legal qualifications. When it appeared unlikely that her local education authority would fund a place at her preferred college, her local MP Willie Whitelaw championed her cause, and she took a place at the College of Law in Guildford.
Grant undertook her articles of clerkship at Cartmell, Mawson & Main solicitors in Carlisle, where she qualified as a solicitor. She then joined a legal practice in Wimbledon specialising in family law. She established her own practice, Grants Solicitors, in 1996, which also specialises in family law. She has subsequently said that as a practicing lawyer she saw a 'huge amount' of domestic violence, and that it had a 'huge effect' on her subsequent Ministerial role.
Grant joined the Labour Party in 2004 and was asked by a senior local party figure to consider becoming a local Councillor, but she rejected the idea. She offered the local party the use of her company's telephones in late 2004 prior to the 2005 general election. She claimed, however, they showed little interest, and that this left her feeling disillusioned with Labour. She joined the Conservatives in 2006, and later said of her membership of Labour: "It was almost looking in the biscuit barrel, not liking the look of the biscuits, and slamming the lid shut".
Grant was a non-executive director of the Croydon NHS Primary Care Trust from January 2005 to March 2007 before stepping down to concentrate on her political career.
In 2006, Grant worked with Iain Duncan Smith's Centre for Social Justice in the formation of Conservative policy to deal with family breakdown. Grant was one of the authors of the Social Justice Policy Group Report 'State of the Nation – Fractured Families' published in December 2006, and the follow-up solutions report 'Breakthrough Britain' published in July 2007.
Parliamentary career:
Grant applied to become a parliamentary candidate, and was approved as a candidate in May 2006. She was selected by the Conservative Party as the prospective candidate for Maidstone and The Weald in January 2008, as the candidate to succeed longstanding MP Ann Widdecombe who had announced that she would be stepping down at the next general election. She was the first black woman to be selected to defend a Conservative seat, which at the time had a majority of 15,000.[9] She was selected as an A-List candidate and, although she was publicly supported by the sitting MP, Widdecombe criticised David Cameron's policy of ensuring 50% of the Conservatives' A-list candidates were women—a policy thought to have helped Grant win the nomination. This was quickly followed by revelations from a Sunday newspaper regarding her previous membership of Labour.
Grant was elected as the Conservative MP for Maidstone and The Weald at the 2010 general election on 6 May 2010, achieving a reduced majority of 5,889. Her election made her the Conservative Party's first black woman MP. In June 2010, she was elected to the Justice Select Committee, a House of Commons select committee which oversees the policy, administration, and spending of the UK's Ministry of Justice.
On 4 September 2012, following a Government reshuffle, Grant was appointed as Parliamentary Under-Secretary of State for Justice, and Women and Equality.[12] She has been described as the 'Minister for Victims' of crime, and states her role as to 'look after the interests of victims and witnesses of any crime, including domestic violence, sexual violence and rape.'
On 7 October 2013, Grant was appointed Sports and Equalities minister succeeding Hugh Robertson. She is a former judo champion, and told The Independent newspaper that sport was "very much in my DNA". However, the following month when quizzed by her regional news television station ITV Meridian, she failed to answer a single question correctly on the subject.
On 12 May 2015, following the general election, Grant was removed from her position as Sports Minister and was replaced by her neighbouring MP and colleague Tracey Crouch. Grant was opposed to Brexit prior to the 2016 EU membership referendum.
Expenses controversy 2012
Grant attracted controversy in November 2012 when an edition of the Channel 4 documentary series Dispatches reported that she was according to published records claiming the full £1,666.67/month under MPs expenses – the maximum allowed within the IPSA rules – for a flat in London, when she has a home in Kingswood, Surrey, near Reigate. Kingswood is located within a zone around London in which MPs cannot claim expenses for a London rental, but it is allowed in her case because she represents Maidstone and the Weald, which is outside the exclusion zone. At that time Grant used a base bordering her constituency, where her mother lives and her son also lived while at school in Maidstone until 2013. IPSA confirmed that Grant was entitled to a second-home allowance on Parliamentary expenses because her constituency was outside London, and her claim was within the rules.[17] However, Labour MP John Mann, a long-standing campaigner on MPs' expenses, described the minister's actions as "outrageous" and a "farce":
"She is a new MP, she is meant to be one of those with a new mindset. There are loopholes in the rules which IPSA need to close, but more than that, MPs do need to abide by the spirit of the rules. It was MPs failing to abide by the spirit of the rules that caused so much outrage last time. "
However, Mann's comments were countered by the Reigate MP Crispin Blunt. He said: "Helen has a substantial ministerial portfolio, constituents, a constituency and family responsibilities to manage. Her arrangements are not analogous to mine". "These are part of the trade-offs that MPs and ministers have to make all the time to try to meet all the competing demands on them. Frankly, I think this is a pretty cheap shot by Dispatches and I would hope you would be sympathetic to someone who has done a considerable public service, by moving from a successful professional service business into public service at significant expense to herself and her family".
IPSA controversy:
There were allegations that Grant was involved in controversy after the Independent Parliamentary Standards Authority found that the standard employment contract template for the majority of her staff had been amended although her husband, who was also employed by her, remained on an unaltered contract. A member of staff requiring time off for a medical condition discovered their contract had been amended to offer only two weeks' sick pay rather than the IPSA contract standard of 26 weeks.
Though Grant reportedly refused to comment on the claim although the Ministry of Justice stated that the changes to contracts were an attempt to provide a "fairer deal" for taxpayers. IPSA stated that the contract should not have been changed. Grant's husband resigned from his position after it was revealed he remained on an unaltered contract, and had known about the discrepancy for two months without informing his wife. It was claimed that this was due to "oversight on his part rather than design" and he had not received any benefits from remaining on the unaltered contract.
Personal life:
Grant met her husband, Simon, in 1990 and the couple, who married in 1991, have two sons, one of whom was serving in the Royal Marines in April 2013. They have a home in Kingswood, Surrey and in the constituency in Marden, Kent.