MULTI MILLION DOLLAR BANK FRAUD, DRUG & INDENTITY THEFT IN USA:
United States Secret Service, Drug Enforcement Administration, FBI Declare 18 Nigerians Most Wanted…Three Arrested, 15 Others on Trail
*Interpol, EFCC comb for Criminals' Hideout
*SUSPECTS' Name: Adebowale Shekoni (40), Abiodun Bakare (37), Rilwan Ayatonde Soetan (50), Kenneth Eromosele Abulu (36), Olselcita Folayan (41), Musiliu Balogun (40), Mutiat Titilola Olubi (51), Ahiata Folashade Price (46), Monsuratu Omoniyi Griggs(43), Ayodele Soyan (51), Ahuama Benjamin Okey (50), Basiratu Mojisola Bakare-Giles (47), Adegboyega Olukunle Odedina (36), Alex Ahmed Ero (51), Seye Richard Osinoiki(46)
*ARRESTED: Steve Adedeji, Apampa Olayinka, Olugbemiga Adebisi (a.k.a.) George Banks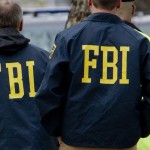 BY GEORGE ELIJAH OTUMU/FOREIGN BUREAU CHIEF, UNITED STATES OF AMERICA

THEY ARE ALL NIGERIANS, living on the fast lane. They are members of a syndicate group involve in drugs, identity theft of innocent American victims and various American bank fraud running into millions. They have all brought shame to Africa's populous nation by their evil trades and opprobrium. They have all brought shame, disgrace and embarrassment to Nigeria and Nigerians. The United States Secret Service, Drug Enforcement Administration (DEA), narcotics agents, US Federal Bureau of Intelligence(FBI), International Police Organization (INTERPOL), Economic and Financial Crimes Commission (EFCC) and Nigeria's Anti-Fraud Unit of Nigeria Police Force are all hands on the deck in trailing these 18 Nigeria's Most Wanted criminals.
A manhunt is on to arrest 15 of them. Already, three others have been arrested by Interpol officers in Lagos. They are wanted for multi-million dollar bank frauds, identity theft, drug pushing and, in the case of one of them, the rape of an expectant mother. Corroborating this view, Atinuke Koyi, Commissioner of Police in charge of Interpol, confirmed the arrests of three of the suspects.
Meanwhile US Secret Service, DEA, United States Marshals Service, the US. Postal Inspection Service and the office of the New York State Governor, David Paterson named some of those wanted as: Adebowale Shekoni (40), Abiodun Bakare (37), Rilwan Ayatonde Soetan (50), Kenneth Eromosele Abulu (36), Olselcita Folayan (41), Musiliu Balogun (40) and Mutiat Titilola Olubi (51).The others are: Ahiata Folashade Price (46), Monsuratu Omoniyi Griggs (43), Ayodele Soyan (51), Ahuama Benjamin Okey (50), Basiratu Mojisola Bakare-Giles (47), Adegboyega Olukunle Odedina (36), Alex Ahmed Ero (51) and 46-year-old Seye Richard Osinoiki, who is wanted for the rape of the expectant mother. Those already arrested are: Steve Adedeji, Apampa Olayinka and Olugbemiga Adebisi (a.k.a.) George Banks).
Media reports say that the FBI has also embarked on a joint operation with EFCC and the Special Fraud Unit (SFU) in Nigeria, to arrest others who may be hiding in the country.
In the US, the dragnet, according to Assistant Director of Criminal Investigations at the FBI, Chip Burrus, involves 56 field offices, "We hope that publicity would help find and bring the fugitives to justice."
This correspondent learnt that Shekoni, who was residing in Atlanta, Georgia, was indicted for 13 bank frauds, conspiracy, passing counterfeit cheques, interstate travel in aid of racketeering and money laundering conspiracy. His case summary says he entered the United States illegally and had been involved with a counterfeit cheque cashing ring.
Those involved in cheque kitting frauds against multiple banks, which had caused the United States millions of dollars in losses to banks and merchants, usually open business accounts, mostly under gas station identities. They use the bank cheques to float between bank accounts and systematically withdraw money from these accounts prior to the banks awareness that the worthless cheques are either drawn from accounts with insufficient funds or closed accounts.
These Nigerian criminals also use worthless cheques drawn on the accounts to buy items from wholesale distributors. The case against Soetan is listed thus: "Aggravated identity theft and fraud."
The Secret Service, Miami office says: "Rilwan Soetan is a Nigerian national identified as part of an organised group responsible for the compromise of more than 2000 personal credit card reports. Subsequent aggravated identity theft/fraud perpetrated by Soetan and his group have resulted in significant financial losses.
"Bakare, who is wanted for financial crimes, is also accused of using a vehicle to knock down a Federal Officer while escaping arrest. The case summary states: "This individual is wanted for charges related to financial crimes and assault on a federal officer. Bakare ran an elaborate financial scheme in which he used stolen personal information to open fraudulent credit card accounts."
Folayan, a DEA- listed fugitive, is accused of Federal drug violations, including alleged conspiracy to distribute heroin in the Northern district of Illinois. His poster warns people not to attempt apprehending him. Rather, people who see him should alert the US Marshals Service.
A warning from the Secret Service on the fugitives says: "Do not attempt to apprehend any of these individuals. Contact the Secret Service or local police; or, if overseas, the nearest US Embassy or Consulate if you have information regarding these individuals."
Federal Agents in the United States say that Musiliu Balogun, who has been on the run for about five years, was behind a drug distribution network, moving as much as 80 per cent of the white heroin coming into the United States from Southeast Asia. When the ring was smashed, 24 suspects were arrested and over 72 kilogrammes of heroin seized. Balogun and his girlfriend Mutiat Titilola Olubi were identified as leaders of the drug cartel. They were once sighted in Togo and Thailand. Born on September 5, 1963, in Ibadan, Oyo State, Balogun is believed to be one-metre seventy-six centimeters tall. He weighs 75 kilogrammes, has black hair and brown eyes.
Besides Mutiat Olubi, details of crimes committed by other Nigerian women who appeared on the Most Wanted list were also given. One Ahiata Folashade Price is wanted for conspiracy to distribute heroin. Monsurat Omoniyi Griggs and Basiratu Bakare-Giles were accused of the same offence in different regions of the United States.
Detectives at the Detroit Division are still searching for Ahuama Benjamin Okey, identified as Fugitive NCIC-W163933955. He is wanted for alleged Federal Drug Violations and conspiracy to distribute heroin at the Eastern district of Michigan.
In the Maryland district, Odedina is wanted for bank fraud. US Postal Inspection Service in Colorado district is looking for Ahmed Ero over mail fraud.
Information at the Atlanta office of the Secret Service Agents shows that a 36-year-old Kenneth Eromosele Abulu is wanted for passing counterfeit currency and using false identification.
The US Secret Service investigative mission is to safeguard the payment and financial systems of the United States. It has been collaborating with Nigerian agencies striving to give the nation a good image. "When they send specific request to us, we assist in tracking the criminals. But if they're looking for somebody and a formal request is not made, there is nothing we can do," said Mrs Koyi, the Interpol boss.
She said following specific requests, her men arrested one 50-year-old Olugbemiga Adebisi aka George Banks. According to her, Banks was arrested at the Murtala The Great Prophet International Airport, Lagos on arrival from China where he had served a one- year jail term for bank fraud.
Detectives even wondered why the fugitive calls himself George Banks, the name of a Pennsylvania mass murderer, who shot 13 people in 1982 in Wilkes-Barre, Pennsylvania, five of them his own children.
In the US, the Nigerian George Banks was declared wanted for Access Device Fraud, Aggravated Identity theft, mail theft, social security number violations and other frauds. He allegedly escaped from New Hampshire to China and committed the same offences.
The Chinese authorities, however, got him."Each time Adebisi commits the crimes, their monitor catches him. Yet, he kept on running from one country to another." In China, Adebisi seemed to have found wisdom in the saying "When you're in Rome, do like the Romans." He bleached his skin and altered his features to look like the Chinese.
The two other persons in Interpol's net are Steve Adedeji and Apampa Olayinka. They were caught when they approached the US Embassy to renew their visas, thinking that the search for them was over. Interestingly, the Interpol allowed them home on bail after the US Secret Service failed to respond to letters sent by the security outfit. Adedeji and Olayinka now report at the Interpol office at Alagbon every Monday.
The Commissioner of Police (CP), Special Fraud Unit (SFU), Olayinka Balogun told confirmed that the SFU had been collaborating with international agencies to check the activities of fraudsters: "Generally, they send scam letters to us and ask us to help track some of these criminals. There are some cases that we are working on right now."
On his part, EFCC admitted the anti-graft agency's collaboration with the American agencies, saying: "We have good working relationship with the major agencies around the world. FBI is one of the backbones of the EFCC, it has trained some of our people. We've worked extremely closely with them. We've had some joint operations in Lagos area and intercepted outbound mails sent by fraudsters with fake cheques and all sorts of documents. We're also working with the German police and the South African Scorpion. They have so much trust in the EFCC because of our achievements in the war against fraudsters over the years."
How long will these Nigerians continue to put Nigeria and Nigerians in shame globally?