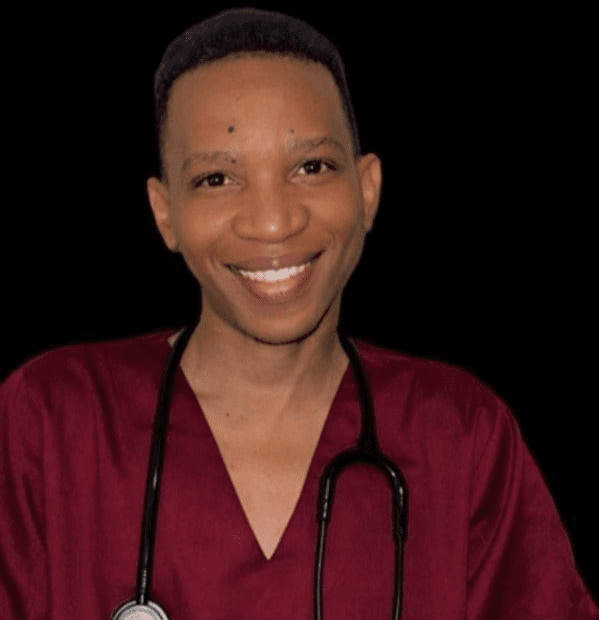 Most Notorious South Africa's Fake Tik Tok Doctor, MATTHEW LANI Handcuffed at Johannesburg Hospital
…Impersonates Medical doctors to gain social media followers
*Wears a hoodie, surgical mask, holds stethoscope, pretending to be a qualified doctor
*Attempted to escape through a bathroom window, recaptured
*Lied to be affiliated with various medical institutions Overseas
*Facing charges of identity fraud for impersonating a medical doctor
*BY BEN LAWSON/MEDICAL Correspondent, South Africa & GEORGE ELIJAH OTUMU/AMERICA Senior Investigative Editor
HE'S BEEN LIVING A FAKE LIFE ON ALL SOCIAL MEDIA PLATFORMS. He calls himself a medical doctor to people just to gain social media followers. His name is Matthew Lani, a notorious Tik Toker who has been apprehended by health authorities for allegedly impersonating a medical doctor to gain social media followers.
Lani was caught trying to sneak into Helen Joseph Hospital in Johannesburg, wearing a hoodie, a surgical mask, and a stethoscope, pretending to be a qualified doctor.
After being stopped by security and questioned, he attempted to escape through a bathroom window but was recaptured.
Lani is now under arrest, facing charges of identity fraud and impersonating a medical doctor. Despite claiming to be affiliated with various medical institutions, all the institutions have denied any connection to him, while Lani maintains his innocence.
SUPPORT OUR INVESTIGATIVE JOURNALISTS & JOURNALISM:
CERTAINLY, Good journalism costs a lot of money. Without doubt, only good journalism can ensure the possibility of a good society, an accountable democracy, and a transparent government. We are ready to hold every corrupt government accountable to the citizens. To continually enjoy free access to the best investigative journalism in Nigeria, we are requesting of you to consider making a modest support to this noble endeavor."
By contributing to NAIJA STANDARD NEWSPAPER, you are helping to sustain a journalism of relevance and ensuring it remains free and available to all without fear or favor.
Your donation is voluntary — please decide how much and how often you want to give. For offline donation, email: letters@nigeriastandardnewspaper.com or call +2348037128048 (Nigeria) or +16825834890 (United States of America)
donation