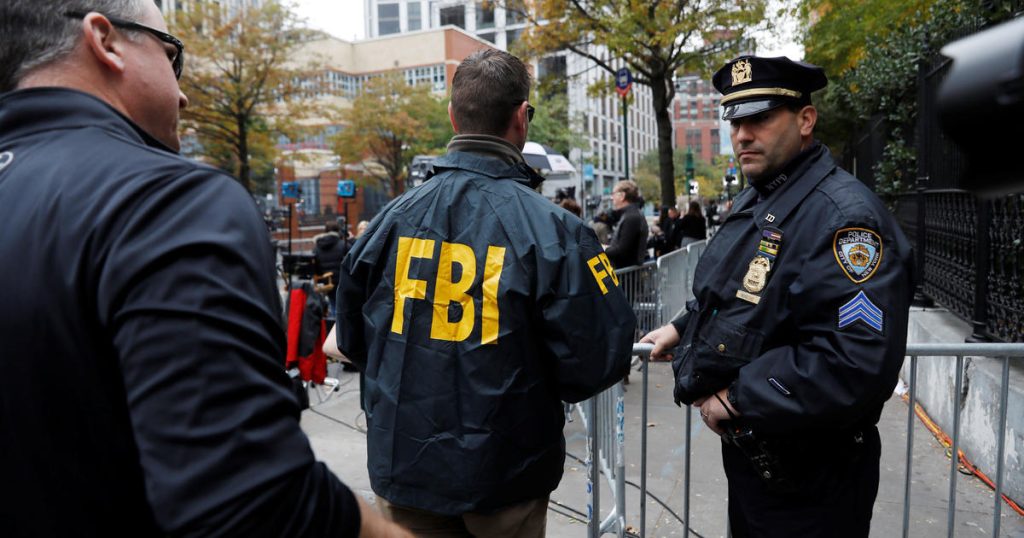 FBI Seizes New YORK Mayor, ERIC ADAMS' Mobile phones, I-PADS; serves him Search Warrant over Fundraising Scandal
…Federal investigation being handled by the FBI and the US attorney's office for the Southern District of New York
*Prosecutors probing, tracing Campaign funds received from Turkish donors, govt
*"As a former member of law enforcement, I expect all members of my staff to follow the law and fully cooperate with any sort of investigation. I have nothing to hide"-Embattled Mayor Adams
*BY SAMSON SHOAGA/GROUP Managing Editor & GEORGE ELIJAH OTUMU/AMERICA Senior Investigative Editor
SITUATIONS AROUND NEW YORK MAYOR, ERIC ADAMS is looking so unpleasant presently going by a federal investigation looking at evidence and tracing any violation of campaign violation from donor funds allegedly received by the embattled mayor from Turkey government and billionaires.
FBI agents seized the cell phones of New York City Mayor Eric Adams as part of a federal investigation into campaign fundraising, a person familiar with the matter told CNN on Friday.
The agents seized the phones and an iPad earlier this week pursuant to a court authorized search warrant, the person said.
The seizure is a dramatic escalation of the federal probe, bringing it directly to the mayor, a Democrat. The investigation is being handled by the FBI and the US attorney's office for the Southern District of New York.
The New York Times first reported the search. "As a former member of law enforcement, I expect all members of my staff to follow the law and fully cooperate with any sort of investigation-and I will continue to do exactly that," the mayor said in a statement to CNN on Friday. "I have nothing to hide."
Adams' campaign attorney and spokesperson, Boyd Johnson, told CNN the mayor "immediately complied with the FBI's request and provided them with electronic devices" after the FBI approached Adams following an event Monday night.
"After learning of the federal investigation, it was discovered that an individual had recently acted improperly. In the spirit of transparency and cooperation, this behavior was immediately and proactively reported to investigators," Johnson said.
"The mayor has not been accused of any wrongdoing and continues to cooperate with the investigation," he added.
The seizure came days after the FBI raided the home of Adams' chief fundraiser as part of the investigation to determine whether the mayor's 2021 campaign conspired with a Brooklyn-based construction company to funnel foreign money into campaign coffers.
Law enforcement officials who are familiar with last week's search warrants told CNN the investigators are seeking evidence that foreign nationals – who are barred from making contributions – may have "bundled" donations by going into New York's Turkish American communities and getting US citizens of Turkish origin to act as "straw contributors."
The alleged scheme would have allowed money coming from foreign business entities to be masked as donations from American citizens who did not actually donate the money.
Teams of FBI agents executed "numerous search warrants" at homes and businesses throughout the New York area on November 2, including one at the home of chief fundraiser for Adams' campaign, Brianna Suggs, multiple law enforcement sources told CNN.
Adams last week called Suggs "a real professional," according to CNN affiliate WCBS.
The mayor has touted his ties to the city's Turkish American community and noted at a recent flag-raising ceremony in Lower Manhattan that he had visited the country at least six or seven times.
Adams traveled to Turkey at least twice as Brooklyn Borough president. The Turkish Consulate paid for an August 2015 trip during which he signed a sister city agreement with Istanbul's Üsküdar district.
SUPPORT OUR INVESTIGATIVE JOURNALISTS & JOURNALISM: 
CERTAINLY, Good journalism costs a lot of money. Without doubt, only good journalism can ensure the possibility of a good society, an accountable democracy, and a transparent government. We are ready to hold every corrupt government accountable to the citizens. To continually enjoy free access to the best investigative journalism in Nigeria, we are requesting of you to consider making a modest support to this noble endeavor."
By contributing to NAIJA STANDARD NEWSPAPER, you are helping to sustain a journalism of relevance and ensuring it remains free and available to all without fear or favor.
Your donation is voluntary — please decide how much and how often you want to give. For offline donation, email: letters@nigeriastandardnewspaper.com or call +2348037128048 (Nigeria) or +16825834890 (United States of America)
donation