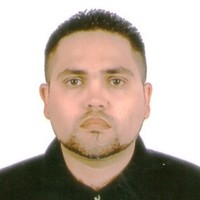 Mexican Police Officer, VICTOR ALFONSO MORENO Arrested for bringing 100pounds of Cocaine into United States
… charged by San Diego federal prosecutors for trying to bring drugs across the border
* U.S. Customs and Border Protection officers inspect Moreno's car, discovered 35 packages weighing nearly 100 pounds of drugs hidden in the car's driver's seat, passenger seat and rear seats
*"I did not know there were drugs in my car. Though a few days earlier, I left my car at my mechanic's shop in Tijuana. Through my work as a police officer in Tijuana, I have previously investigated the same mechanic for having possible ties to cartel"- MORENO
*BY SAMSON SHOAGA/GROUP Managing Editor in Mexico & GEORGE ELIJAH OTUMU/AMERICA Senior Investigative Editor
THE END OF THE ROAD has come for a Mexican police officer, Victor Alfonso Moreno, who has been an officer for seven years, but was arrested recently at the San Ysidro Port of Entry for importing 100pounds of Cocaine into the United States of America.
A Baja California state police officer has been charged by San Diego federal prosecutors with allegedly trying to bring drugs across the border.
According to a criminal complaint filed in federal court, Moreno's car was inspected by U.S. Customs and Border Protection officers, who discovered 35 packages weighing nearly 100 pounds hidden in the car's driver's seat, passenger seat and rear seats.
The substance in the packages tested positive for cocaine, according to the complaint.
Moreno told officers that he did not know drugs were in his car but stated that a few days earlier he had left his car at a mechanic's shop in Tijuana. He allegedly said that through his work as a police officer in Tijuana, "he had previously investigated the same mechanic for having possible ties to cartels."
Moreno is among several people in local law enforcement and criminal justice fields who have been charged with allegedly trying to bring drugs into the United States or permitting drug trafficking.
Ana Sofia Lopez Osuna, a Baja California Attorney General's Office employee, was arrested in June after prosecutors say she met up with a man in National City who was caught with cocaine.
Leonard Darnell George, a U.S. Customs and Border Protection officer, was also charged this year with taking bribes to allow vehicles carrying drugs across the border, while U.S. Border Patrol agent Hector Hernandez was charged with taking bribes to distribute methamphetamine, as well as allow migrants to enter the United States.
A San Diego-based U.S. Marine, Roberto Salazar II, was also sentenced earlier this year to 12 years in prison for coordinating the importation of fentanyl into the United States.
SUPPORT OUR INVESTIGATIVE JOURNALISTS & JOURNALISM:
CERTAINLY, Good journalism costs a lot of money. Without doubt, only good journalism can ensure the possibility of a good society, an accountable democracy, and a transparent government. We are ready to hold every corrupt government accountable to the citizens. To continually enjoy free access to the best investigative journalism in Nigeria, we are requesting of you to consider making a modest support to this noble endeavor."
By contributing to NAIJA STANDARD NEWSPAPER, you are helping to sustain a journalism of relevance and ensuring it remains free and available to all without fear or favor.
Your donation is voluntary — please decide how much and how often you want to give. For offline donation, email: letters@nigeriastandardnewspaper.com or call +2348037128048 (Nigeria) or +16825834890 (United States of America)
donation